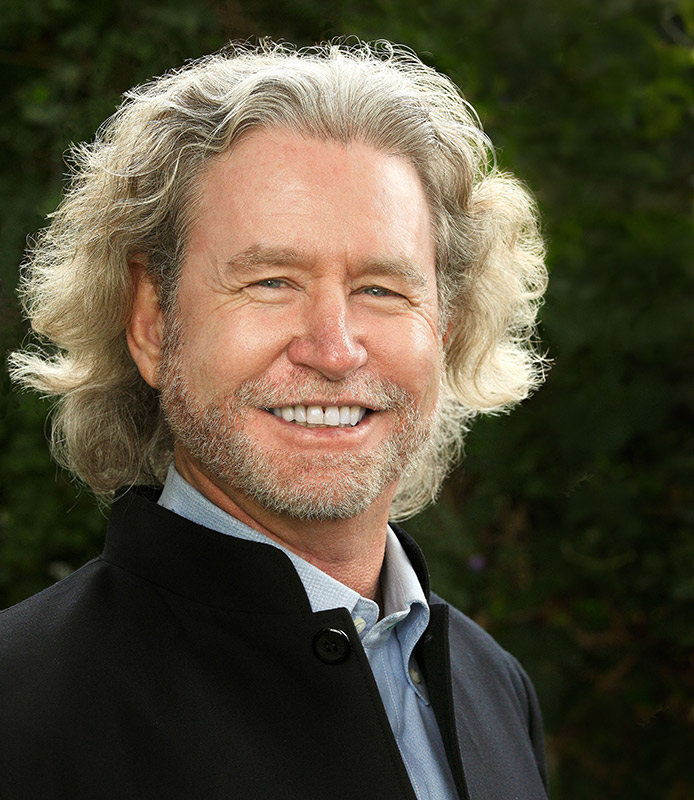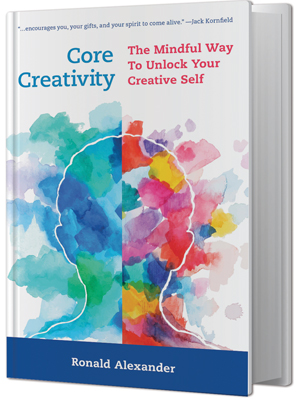 "Ron's writing encourages you, your gifts, and your spirit to come alive."
—Jack Kornfield, author of A Path with Heart
"Awaken the magic of your creativity…superb book!"
—Judith Orloff, MD, author of The Empath's Survival Guide
Core Creativity
When you eagerly hope for a big breakthrough, ordinary creativity won't do. You need core creativity, which comes from the very center of your being: your unconscious mind. You know are accessing this deep, core creativity when the ideas are flowing and you feel as if they aren't even coming from you but from a source that is infinitely abundant.
Mind/body psychotherapist and international trainer Ronald Alexander, PhD, has guided and advised top creative artists as well as ordinary people willing in using mindfulness practices to train the mind so that it more easily opens the portal to core creativity. Offering powerful guided visualizations, insights from highly creative artists, stories of ordinary people who achieved clarity and profound transformation, Core Creativity is a practical and engaging guide that presents a robust creative process. Anyone who feels stuck in any area of their life or work will grow their confidence in their creative abilities as they begin working with the mind states of Absorbing Mind, Open Mind, and Generating Mind to access their core creativity.
Booklist Review (April 15)
"In this time of a pandemic, vanishing workplaces, violence, and difficult changes, creativity seems to be the key to survival. But how do you unlock your core creativity?…[Core Creativity is] Perfect for serious readers looking for a creative lift to improve their lives."
Pre-Order from these and other and fine booksellers.
"We each are born with gifts to deliver to this world. Creativity helps these gifts be born. Creativity is your birthright, and Ron's writing encourages you, your gifts and your spirit to come alive."
– Jack Kornfield, author of A Path with Heart
"This book inspires us to meet our moments with openhearted presence and tap the full aliveness and creativity of our being."
– Tara Brach PhD, Author of Trusting the Gold
"In this superb book, Dr. Ronald Alexander is your trusted guide who will help awaken the magic of your creativity that has always been within you, so I wholeheartedly recommend "Core Creativity." Give yourself the gift of reading this book! Dr. Alexander teaches you to release old beliefs and become a mindful explorer of your mind, imagination, heart, and soul."
– Judith Orloff, MD NY Times Bestselling Author of The Empath's Survival Guide: Life Strategies for Sensitive People
"In the pages of "Core Creativity" Ronald Alexander, PhD proves that it is never too late to tap into your creative instincts. It is a deeply researched guide to developing habits to uncover our natural resources. He provides exercises and a plan to help steer the way to a new view of life and opportunities."
– Sharon Salzberg, author of Lovingkindness and Real Change
"Ron Alexander is a brilliant student of psychology and spirituality which gives him an auspicious capacity to kick-start or restart others in tickling their creative imagination out of hiding. For anyone wishing professional or personal transformation, "Core Creativity" is here for you—so hey, open it up and get started. Let's dream up what to do with ourselves—and set aside any roadblocks!"
– Edward Espe Brown, Zen Priest, Author of The Tassajara Bread Book, No Recipe, and Editor of Not Always So
"Core Creativity" has infused my heart with fresh inspiration and courage. Ron's wise and caring voice can guide you to begin, sustain, or complete the creative project you've been dreaming about – plus, as he helps you nurture your creativity, you'll develop healthier habits for your whole life in the process. Ron's loving counsel is enlivened by real-life stories from his vast experience as a clinician and mindfulness teacher. If you want to unleash or enhance your unique creativity, read this book!"
– Trudy Goodman PhD, Founder and Head Dharma teacher of Insight LA, co-founder of the Institute of Meditation and Psychotherapy
"Dr. Alexander shows us how to live a more creative life and to regain our creativity if we've lost it. . . . I recommend this book to all who would like to gain the psychological, physical, and career benefits of living a more creative life"
– Carl Greer, PhD, PsyD, author of Change Your Story, Change Your Life
"Ronald Alexander has spent 5 decades working with some of the most creative people in existence, and he's finally drawn together all that's he's learned (and all that's he's taught) into a terrific book on "Core Creativity." In it, He shows how anyone can achieve breakthroughs in creativity by implementing practices used by highly creative people. It's well worth the read!!."
– Ken Wilber, Founder of Integral Institute; Author of Integral Psychology and Transpersonal Psychologist
"A renowned expert in mindfulness, Dr Ron Alexander provides an essential guide for awakening creativity, a subject previously ignored in academic psychology. Practical and easy to read. Readily applicable. The keys to unlocking your creative potentials can be found within."
– Jeffrey K. Zeig, Ph.D. The Milton H. Erickson Foundation
"Many of us are facing changes that challenge us to go beyond the limitations of ordinary consciousness and draw from a deeper well of creativity than we have in the past. Core Creativity's exercises and strategies can help anyone release the fear that holds them back from transformation. It's an invaluable guide for dreaming a new dream and bringing into being a new vision"
– Alberto Villoldo, PhD, Author of Shaman, Healer Sage and Grow a New Body
"Core Creativity" is a terrific read! If you are looking to break through to new depths of creativity in your life, relationships or work, then this book is the guide you've been looking for. Dr. Alexander integrates the fields of neuroscience, positive psychology, and mindfulness with illuminating interviews with highly creative people. "Core Creativity" provides both a toolbox and blueprint to show you how to uncover your inner core creativity and then manifest new creative dreams and outcomes."
– Ken Dychtwald, PhD, psychologist, gerontologist, author of BODYMIND, Age Wave and Radical Curiosity, CEO of Age Wave
"Core Creativity" is a jewel box filled with ideas, resources, strategies, tools, and meditations that can help anyone who is creatively blocked to get back into the flow. Culling decades of research and transformative practices with artists of every genre, Dr. Ron Alexander has created this guide full of engaging stories and quotations from highly creative people.."
– Diane Poole Heller, PhD, author of The Power of Attachment and Healing Your Attachment Wounds CD series, creator of DARe: Dynamic Attachment Re-patterning experience
"Core Creativity" is a marvelous help to channel your innate creative energy and realize your fullest potential. It gives you the right tools to create a blend of positive calm, insight and courage to overcome creative blocks and exercise a more unbridled mind and life"
– Elisha Goldstein, PhD, Author of Uncovering Happiness