Keynote Presentations – Professional Associations & Conferences
Now more than ever professional organizations and leaders in the field of psychology are realizing the benefits of incorporating the concept and practices of mindfulness in the treatment of trauma, anxiety, mood disorders, addictions, self esteem & relational issues, personal growth, relationship issues, family dynamics, and conflict resolution. Through his unique teaching technique of combining the ancient wisdom of mindfulness with creative psychology, core creativity and contemporary psychotherapy Ronald Alexander, Ph.D. has been training professionals nationally and internationally in Core Creativity, Integrative Mind-Body Psychotherapies and Meditation for over 35 years. During this time he has been a frequent motivational speaker, and workshop presenter for organizations such as the International Congress on Ericksonian Approaches to Hypnosis and Psychotherapy (The Milton H Ericksonian Foundation), New England Educational Institute, the European Association for Gestalt Therapists, the National Institute for the Clinical Application of Behavioral Medicine (NICABM), FACES Conference plus many other groups.
As a leading mindfulness expert, Ronald Alexander has the ability to illuminate and motivate your members in this new and exciting field of psychotherapy through the following topics.
Mindfulness Based Integrative Mind-Body Psychotherapies
Recent advances in somatic experiencing and integral psychotherapy and neurobiology, and the integration of Eastern wisdom traditions and other mind-body healing therapies into modern psychological practice, have revolutionized current thinking about the resolution of trauma, painful patterns of thought and destructive emotions. A new perspective is emerging which views symptoms of suffering as the body's wisdom pathways for creating communication between the unconscious and the aware self for promoting somatic re-learning, healing and transformation.
Participants will learn:
The theory and the teaching of clinical skills to support practitioners to become more creative and resourceful when treating body symptoms, trauma, pain, and mood and somatic disorders.
Skills to help practitioners navigate complex issues, such as transference and counter transference.
Techniques for the rapid treatment of trauma and psychosomatic disorders.
Learn how to use the symptom to access the unconscious and its healing inner resources.
Mindfulness, Trauma, & Ericksonian Trance States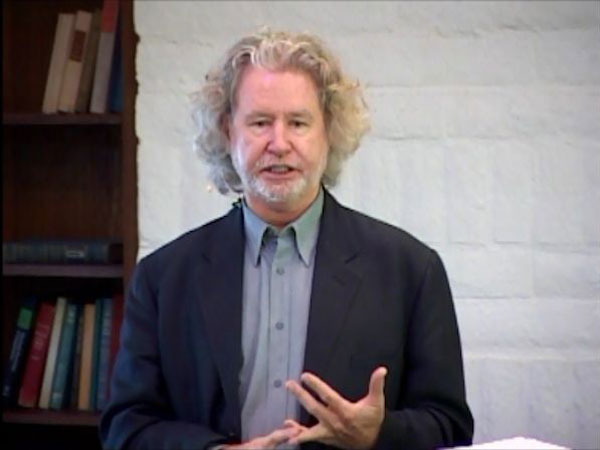 For 2500 years, Buddhist meditation practices have developed what is referred to as "skillful methods" for study and transformation of the mind-body process. Two essential keys for unlocking the dys-regulated flows of affective experiences that keep the sympathetic nervous system in hyper arousal is through the direct and rapid use of trance and guided mindfulness inductions. The work of Milton Erickson and his many creative contributions and collaborators brought new insights and methodologies to the field of hypnosis and mind-body healing. Erickson's therapeutic use of rapid and deep induction that integrates storytelling, metaphors, confusion and other methods for deepening trance and engaging the patient's unconscious towards healing were pioneering contributions to this new paradigm of thought. Therefore, within this new view affective experience has taken on an entirely new meaning, one in which symptoms are now seen as the body's wisdom pathways for creating communication between the unconscious and the self for promoting healing.
Participants will explore:
Two styles of trance for rapid induction.
New clinical skills for tracking, pacing and reframing trauma into new learnings for healing and resolution.
Creative metaphors for moving from symptom to solution.
The principle of Mindstrength to rapidly and quickly overcome trauma and shift the mind-body process.
Mindfulness, Leadership & Clinical Coaching
"In the beginner's mind there are many possibilities while in the expert's mind there are few". -Suzuki
This presentation is for clinicians interested in becoming more effective as mindful leaders in their personal and professional life settings. It is designed to help them improve their communication and leadership skills through the building and development of mindstrength, a power tool for change that enables you to enter and lead from the state of Big Mind, Wise Mind and Open Mind.
Participants will explore techniques to:
Develop mindful clinical coaching skills.
Learn how to resolve conflict.
Develop trust with their core creativity.
Address blind spots in self-esteem.
Build support for transforming vision into reality.
The Zen of Creativity & Passion
All of life's conflicts can be described as a struggle between letting go or holding on, opening to the present or clinging to the past. This presentation explores the patterns that stop people from being able to have to courage to tap into their creativity and choose a more passionate life. Ronald Alexander will discuss the techniques of Gestalt Practice, trance -work, principles of self and Buddhist psychology, meditation, and mind-body healing practices, to help patients break free from the past in order to become more conscious and creative in the present.
Participants will learn skills to:
Enhance self-esteem and vitality
Access the creative unconscious to help develop a cohesive personal vision.
Facilitate the healing of pain, fear, grief and loss,
A Selection of Past Keynote Speeches and Presentations
EAGT – AAGT Joint Conference – Taormina, Sicily (2016)
20th International Ericksonian Congress – Paris, France (2015)
International Zen Institute – Madrid, Spain ( 2015)
11th, 12th, 13th & 14th International Congress on Ericksonian Approaches to Hypnosis & Psychotherapy, San Francisco, CA & Phoenix, AZ.
Presentation: Mindfulness, Trauma and Trance: Brief Ericksonian Solutions
Psychotherapy Networker Symposium Creating a New Wisdom, Washington D.C. (2010 & 2011)
Two Presentations: Zen & Creativity and Mindfulness & Somatic Healing a Mind Body Approach
Association for Applied Psychophysiology AAPB's 41st Conference,San Diego, CA (2009)
Presentation: Mind Body Healing Therapies
NICABM'S 22nd, 23rd & 24th Annual International Psychology of Health, Immunity & Disease Conference, Hilton Head, SC
Two Presentations: Alchemy of Zen Creativity & Passion and Master Class – Mind-Body Therapies on Healing Trauma & Somatic Flow States
CAMFT Networking Meeting, Beverly Hills, CA
Keynote Speech: Healing Trauma with Mindfulness & Mind-Body Psychotherapies
Conference on Mindfulness and the Clinical Applications, UCLA Los Angeles, (2008)
Presentation: The Clinical Applications of Mindfulness and Ericksonian Mind Body Healing Therapies
8th European Conference on Body Psychotherapy Egmond Ann Zee, Netherlands (2001)
Presentations: The Art of Coaching & Leadership and OpenMind Training: Innovations in Meditation and MindBody Healing
15th Congress of the International Society of Hypnosis (ISH) hosted by the Milton Erickson Society for Clinical Hypnosis, Munich, Germany (2000)
Presentation: The Core Self: Mind/Body Healing Therapies for The Treatment of Trauma and Addiction
European Association for Gestalt Therapists, Palermo, Sicily
Two Presentations: Self-psychology and Gestalt therapy – New Innovations and Hypno-Somatics and Mind-Body Healing Therapies
14th International Association for Transpersonal Psychology, Santa Clara, CA
Keynote and Presentation: Meditation and Mind/Body Healing and The Art of Leadership and Coaching
Southern California Counseling Center, Los Angeles, CA
Presentation: Self-Psychology, Gestalt and Mind-Body Healing Therapies
The Gestalt Journal Conference, Panel Presentation, Moderator and Presenter, Manhattan Beach, CA,
Presentation: Transference Meets Dialogue: Advances in the Treatment of Self-Disorders
Gestalt Therapy General Conference, Boston MA
Presentation: Self-Psychology and Gestalt Therapy New Innovations
The American Academy of Psychotherapists
Presentation: Transference and Counter-Transference Working With the Creative Patient
Association for Humanistic Psychology, La Jolla, CA
Presentation: Healing the Mind, Healing the Self
Presentation: Somatics and Mind/Body Healing
Presentation: Meditation and Self Healing
31st Annual Conference: The American Society of Psychosomatic Dentistry and Medicine, San Francisco, CA
Presentation: Healing the Healer
The International Holistic Dental Association, San Francisco, CA
Keynote Speech: Energy Healing, Kirlian Photography, and the Human Aura