Overview of the OpenMind® Training Program
"In the beginner's mind there are many possibilities while in the expert's mind there are few". -Suzuki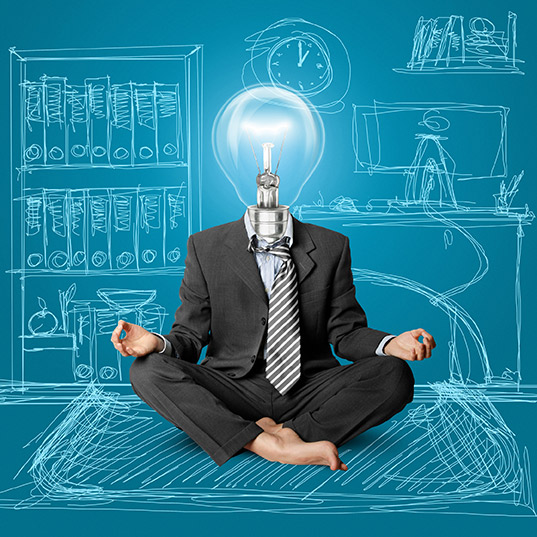 OpenMind Training® Program, located in Santa Monica, CA is an innovative organization that offers personal & professional training programs in Core Creativity, Transformational Leadership, Peak Performance, and Mindfulness Training. Our unique programs combine ancient wisdom teachings with Contemporary Leadership Skills, Creative Thinking and Psychology, Communication Training, and Conflict Resolution Strategies. We offer a comprehensive Integrative Mind-Body approach to advance personal, clinical, and corporate excellence.
OMTP is designed to help individuals become more effective as mindful leaders and healthcare professionals both in their personal and professional lives. Our intense experiential process assists each person in achieving their 'Peak Performance' and focuses on developing higher states of awareness, creativity, and increased productivity through:
Advanced clinical skills and integrative medical approaches for mental health professionals
Clinical, leadership and mindfulness training to individuals, organizations and businesses
Improving communication and leadership skills
Clearing creative blocks
Developing tools for effective problem solving and conflict resolution
Team building through developing trust and self-esteem
Transforming vision, values and peak performance into reality
We are committed to helping individuals, groups, organizations, & corporations reach their maximum potential where classical attributes such as integrity, organization, and true creative expression are guided to full expansion and realization.
Training methods for mental health professionals include mindfulness based integrative mind-body therapies. Training is adapted to each individual, organization, or company style but can include sharing feedback on leadership and communication styles, improving coaching skills, developing the unconscious to learn how to creatively solve problems, mindfulness meditation practice, and role-playing exercises for real-life work situations. We will also explore the functions of building and shaping mindstrength, a powerful tool for change that enables you to enter and lead from the state of Big Mind, Wise Mind and Open Mind.
Dr. Ronald Alexander, the originator of OpenMind Training has been providing Leadership and Mindfulness Training, and Holistic and Behavioral Medicine Programs to corporate clients for over thirty-five years. During this time he has worked closely with the Hollywood community including artistic talent, management, and production staff in the Motion Picture, Television, and Music Industries. Today Dr. Alexander and his associates provide executive, organizational, and personal training programs throughout United States, Europe, Russia, Canada, Australia, Asia, and Japan.